Welcome! Evolution Reentry provides strategic leadership to Diversity, Equity, and Inclusion initiatives and prioritizes DEI goals Connecticut wide and to all external stakeholders.
We strive for transparency and create a culture where DEI is threaded into our day to day practices and interactions with staff, members, and community leaders. Leveraging our Equity Steering Committee, Employee Network Groups, and Equity Team Leaders, we put into action our commitments.
We look forward to learning and growing both internally and externally on the journey toward racial equity and social justice. This journey comes with its challenges, but our commitment and resilience should prove meaningful and rewarding.
Jacqueline Purcell, MBA, MSCJ
President, Evolution Reentry
We would like to begin by acknowledging that the land on which we gather is the ancestral territory of the Tunxis, Sicoag, Pocumtuc, Wangunk, Poquonook, Podunk, Quinnipiac, Massacoe and Hammonasset Peoples who have stewarded this land throughout the generations. We also acknowledge the five state & federally recognized tribal nations that exist in Connecticut today: the Mashantucket Pequot, Mohegan, Golden Hill Paugussett, Eastern Pequot, and Schaghticoke people. We support their sovereignty as tribal nations now and into the future.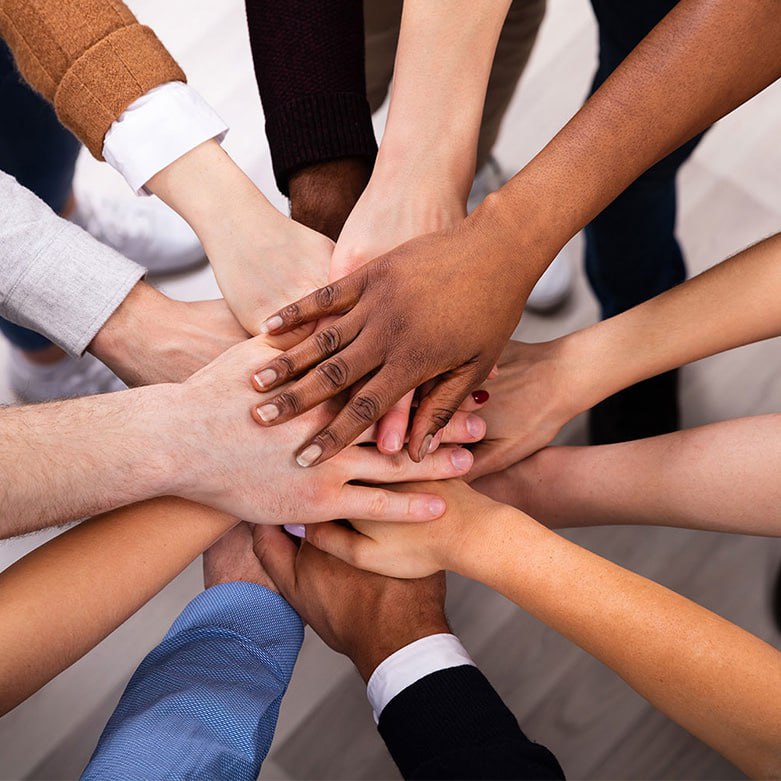 Diversity, Equity, and Inclusion Statement
Evolution Reentry is an intentionally diverse social justice organization whose members work to acknowledge, respect, and empathize with people of all different identifiers, such as race, socioeconomic status, gender identity, and expression, education, age, ability, ethnicity, culture, sexual orientation, language, nationality, and religion. We commit to affirm and honor the lived experiences of others, to willingly challenge inherited beliefs and ideologies, and consequently learn, grow and serve.
Diversity, Equity, and Inclusion Vision
We envision an anti-racist, social justice land organization that leads the capitol region by empowering and educating leaders in the Land Title Industry, and the community to challenge systems of oppression and actively work to demand equitable outcomes for all.